Tired of applying those unnumbered filters every time you take a selfie?It may be an indication that your skin
needs something more than just your regular skin care regimen. Why not provide it some extra nourishment
with the ingredients from your kitchen! Try some super-easy home remedies that will actually help you to
achieve that dream of a clear, flawless and healthy-looking skin.
Given below are some miraculous 10 DIY beauty face masks that will definitely help you to rejuvenate your
skin's glow and health.
BLUEBERRY-HONEY FACE MASK
Blend blueberries until smooth.
Mix the puree with a paste of fuller earth and rose water.Apply for 20 minutes and rinse with lukewarm water.
Blueberry is an extremely rich source of antioxidants and Vitamins A, E & C. It prevents acne and fights against skin radicals.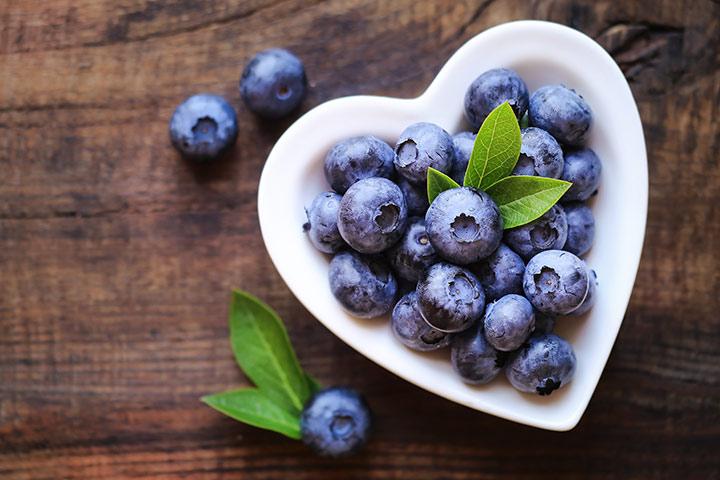 AVOCADO-ALMOND OIL FACE MASK
Mash half an avocado in a mixing bowl.
Mix it with a tablespoon of almond oil.
Keep it for 15 minutes and wash with warm water
Avocados are known as a natural moisturizer. It balances the skin oil and also reduces skin inflammation and dryness.
YOGURT-ORANGE PEEL FACE MASK
Take 1 orange peel and grind it well to make it a smooth finely milled powder
Take 2 tablespoon powder of orange peel powder and mix it with a tablespoon of yogurt.
Let the paste sit in your face for about 20 minutes and wash with luke warm water.
Yogurt contains lactic acid that exfoliates the dead skin and nourishes it. It tightens the pores and reduces the early signs of aging.
MARIGOLD- TURMERIC FACE MASK
Blend a handful marigold petal and honey into a thick paste.
Add a pinch of turmeric to the paste.
Apply it evenly and wash off with cool water once it dries up.
Marigold flower is known for its natural anti-fungal and anti-inflammatory properties.
It heals skin conditions such as acne, rashes, sunburn, various allergies, and eczema.

BASIL- ALOE VERA FACE MASK
Grind a few basil leaves and mix the paste with two tablespoon aloe vera gel.
Apply and leave for 20 minutes. Rinse off with warm water.
Basil has amazing anti-aging properties. This natural herb also effectively vanish blackheads, acne, sores and skin redness.
PUMPKIN-CINNAMON EXFOLIATING FACE MASK
Mash some pumpkin to get at least two tablespoon puree.
Add one tablespoon of cinnamon stick powder and a few drops of milk to it.
Apply and let it dry for some time. Exfoliate it lightly in circular motions and wash your face with warm water.
Pumpkin is a rich source of Vitamins A & C. It softens and moisturizes the skin. It also increases collagen, which keeps skin firm and brighter-looking for long.
HIBISCUS-YOGURT FACE MASK
Mix a spoonful of yogurt with half a tablespoon of raw honey.
Add a sufficient amount of hibiscus powder to the mixture and stir well.
Let it sit for a minimum of 25 minutes then wash it off.
Extremely rich in anti-oxidants, hibiscus prevents the skin from harmful radicals. It also acts as its shield from harmful UV radiations and everyday pollution.

SAFFRON-SUNFLOWER SEEDS FACE PACK
Soak 5 sunflower seeds and 4 strands of saffron in warm milk for about a couple of hours.
Let it cool and then grind into a thick paste.
Apply evenly then wash it off after it dries up.
Nothing treats a dull skin better than saffron! It is a gentle exfoliator and provides an instant glow to the skin. It also treats acne, pimples, wounds and skin dryness.

GRAPE – STRAWBERRY FACE PACK
Mash a pulpy strawberry and few grapes into a paste.
Add half spoon yogurt to it.
Apply and let it dry for 25 minutes. Rinse with warm water.
Grapes serve as an excellent skin toner. They lighten scars and protect the skin against sunburns. Also, prevents the early visible signs of skin-aging.

RED WINE- HONEY FACE PACK
Mix two spoons of red wine with a spoonful of honey.
Add half an aloe vera to the mixture.
Let it sit on the face until it dries up and wash away with lukewarm water.
It is a widely known anti-oxidant. Red wine restores the skin collagen and keeps the skin firm and youthful for longer.
Read More Blog: Summer Essentials