Citrus is the new game for all skin types
Let's talk about the types of citrus fruits that are best for skin, hair and health.
1. Lemon
We all have lemons at home, and they say, "when life gives you lemons….", we end it by saying "beautify yourself". Lemons are a powerhouse of nutrients, vitamin C and abundant minerals- a perfect storehouse of all the goodness our hair, skin and nails need.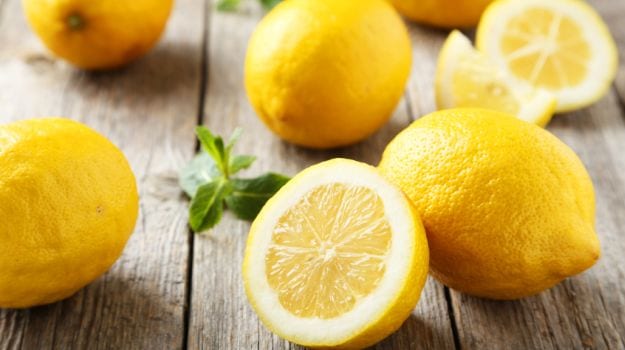 Key Benefits of Citrus Fruit for Skin
The acids from the fruit are powerful enough to lighten and brighten the skin overtime.
Lemons are super good for skin exfoliation- removal of dead skin cells, age spots, freckles and discoloration on the face too.
If you have combination to oily skin, rubbing the juice of a lemon on the face will help shrink the pores and clean it too- the natural sebum balance on the epidermis wouldn't be disrupted.
A simple way to wash the face with lemon juice daily would be to squeeze a whole lemon and extract its juice. Mix a teaspoon of turmeric powder in it and form a paste. Apply the same on your face for ten minutes and then wash off under cold running water. Do this thrice a week for oily skin and combo skin types, twice a week for normal skin, and once a week for dry skin.
2. Orange
If you are in your late twenties and above, you may need an orange to save the skin from signs of ageing, more than anyone else. Stop torturing your skin with OTC products and cosmetics that promise anti-ageing; when mother nature brings an orange, it is time for us to extract its juice and use it to our benefit.
Key Benefits
Orange helps in cleaning of clogged pores of the skin.
Vitamin c for wrinkles, the juice of an orange is rich in phosphorus and minerals, vitamin C and antioxidants, which helps prevent the onset of wrinkles, fine lines and pimples or acne vulgaris too.
With summers around, skin would suffer from sunburns. What you need to do is to rub the face with the juice of an orange twice a day every day; not for women with sensitive skin types since the fruit acids counter act the sensitive epidermis.
When the face is washed with orange juice, vitamin C in the orange takes over the skin and provides you with much needed freshness and rejuvenation the skin needs.
3. Grapefruits
Grapefruits are yummy to have and provide the body with plenty of water-soluble fibres, along with vitamin C and other minerals. If you consume a grapefruit at breakfast or as a mid-morning or early evening snack, it helps keep you full, reduces the craving for sweet snacks and in turn keeps the body weight-controlled and in check too. This is because, the fibre in the fruit helps keep the stomach full.
Key Benefits
The fibre content in grapefruit helps clean the digestive system; toxins and waste matter are thrown out, and the skin shows no signs of trouble. If the toxins are left in the body, the skin would show sings- acne and pimples for example. Have the grapefruit whole or juice it up and drink it
The pulp of the grapefruits used as a face pack to brighten the skin
Vitamin C present in grapefruit help rejuvenate and exfoliate the skin, removing dead skin cells.
You can even use the juice of a grapefruit to condition the hair with. Vitamin C found in grapefruit can help condition the hair, leaving behind a healthy shine. To do this, add a little vitamin E oil into the juice and apply it on the hair. Wait for half an hour and then wash off under cold water. Do not use this method if you have dry scalp issues or any form of hair and scalp diseases.
4. Tangerines
Tangerines are a part of the citrus fruit family and just like other citrus fruits, tangerines are rich in vitamin C.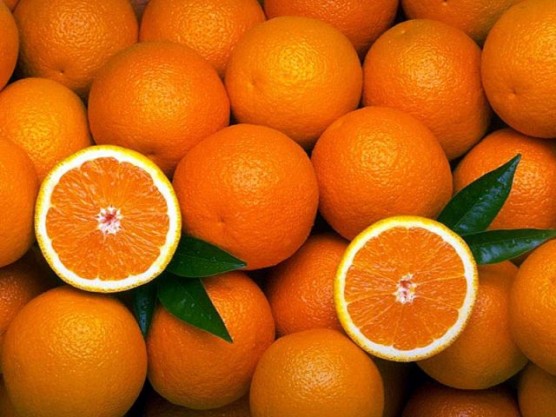 Key Benefits
Tangerines very rich in beta-carotene and folate; perfect for women that are expecting.
Tangerines also help keep the digestive system, the colon and the intestines, clean and intact.
If there are any nicks, cuts and wounds on the skin, abrasions too, the juice of tangerines when washed over the area can help promote healing.
To help reduce acne scars and painful boils, papules and pimples or pustules too, tangerine pulp can be applied on the surface affected and left for a couple of minutes. It helps hydrate the area and in time the affected zone would heal and brighten the skin sans any ugly marks being left behind too.
5. Pomelos
Have it as a snack or embellish your desserts with it or just eat it raw or juice it up- the choices to include it in your diet for health and beauty purposes are very large! Pomelos for a very long time have been a favourite in the beauty industry.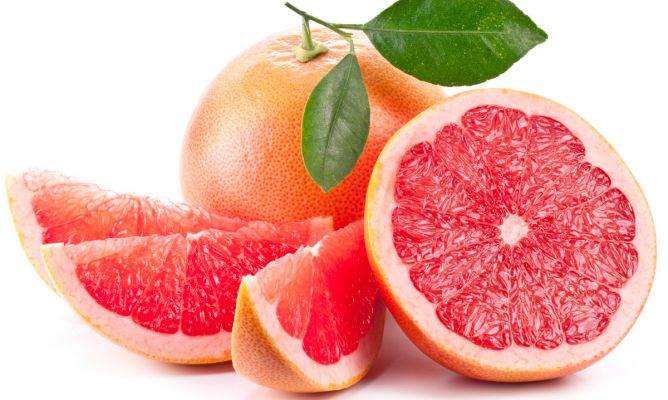 Key Benefits
DIY specialists insist on using pomelos since it provides us with bio-flavonoids, proteins and fibre- also helps the skin absorb vitamins A, B1, B2 and vitamin C- all these vitamins are perfect for your hair and nails too.
The fruit helps entrance of minerals, such as potassium, healthy fats, enzymes and antioxidants into the body. Antioxidants help fight the free radicals and the harmful UV rays of the sun.
Use the pulp or juice of pomelos as a face wash, a hair rinse or a nail cleaner. The washes can be done once a day, and that too before your shower. Your skin, your hair and your nails would be shining and glowing.
6. Citrons
What is beauty, if it isn't skin deep and if the body and the mind aren't in good stead? Therefore, we would want to talk about citrons and the key benefits it provides for an overall healthy lifestyle and for our beauty needs too.
Key Benefits
The fruit citron is a powerhouse of antioxidants, which makes it a gladiator to fight against free radicals, elements of the environment, pollution.
It also helps fight degenerative brain diseases- dementia and Alzheimer's too.
Doctors opine, having the peels of citron can help keep the blood sugar levels in the body in control.
The heavy fibre content in the fruit keeps the digestive system clean and washes away the toxins through easy bowel movements too.
7. Oroblanco
As we age, we would have to undergo various body changes- hair, skin and nails- internal and external per se; it doesn't mean we sit idle and do nothing about it to prevent early signs of ageing!
Key Benefits
Thanks to the natural sugars and dietary fibre found in Oroblanco, the body is kept in good shape.
You can use the pulp of the fruit's flesh to make a face pack and use it thrice a week- just as you would do for lemons.
Oroblanco as the world of medical science explains, can also help with cell rejuvenation and brings down the occurring of cell damage as well. There is no sodium in the fruit, but plenty of beta carotene; helps with beauty and wellness overall!
Products having Citrus fruits as key ingredients:
1. Biotique Bio Citron Stimulating Body Massage Oil
This stimulating formula is a blend of Pure Citron with anti-oxidant Vitamin E, Lavender and Groundnut Oils, to relieve body fatigue and soreness. Specially formulated for a full-body spa massage, it enhances circulation and smoothest the way for energized, healthy-looking body skin.
Features:
Relieves stress and fatigue
Improves blood circulation
Organically Pure & preservative free
Dermatologist tested for safety, no animal testing
2. Tvakh Pomelo & Kokum Velvet Touch Body Butter
Tvakh's Pomelo and Kokum Body Butter is a silky emulsion that is made with 100% natural fruit butters which create a moisture barrier that ensures comfortable, soft skin and long-lasting hydration. Indulgent formula with Pomelo fruit extracts, Indian Kokum Butter and coconut oil nourish and rejuvenate for a velvet like skin that fights the wintery dryness.
Features:
Made of ingredients from organic farming
Suitable for normal to dry skin
Deeply nourishing with zesty Orange oil, Vitamin E and Kokum butter
Free of Paraben, Phthalate & SLS
Cruelty free
3. Khadi Natural Wine Grapefruit Herbal Lip Balm with Beeswax & Honey
Now you can get the desired smooth lips with Khadi Natural Wine Grapefruit Lip Balm. Enriched with the goodness of beeswax, which helps to moisten the lips and protect them. Khadi Natural Wine Grapefruit Lip Balm is enriched with essential oils, which keep the lips nourished.
Features:
It is ideal for people with dry and chapped lips.
It leaves subtle shine on the lips.
It makes the lips soft and supple.
Heals the cuts on the lips caused due to dryness.
4. Himalaya Herbals Tan Removal Orange Face Wash
Himalaya's Tan Removal Orange Face Wash is a natural formula that deeply cleanses skin and helps reduce tan. Enriched with natural ingredients like Orange Peel extract, Papain and Honey, it effectively tones, exfoliates, and moisturizes skin right from the first application.
Features:
Gently cleanses the skin and removes all impurities
Reduces tan and helps get rid of blackheads, whiteheads
Has skin moisturizing and nourishing properties
5. The Face Shop Real Nature Lemon Face Mask
A mask sheet that illuminates skin with Lemon essence, the all new Real Nature Lemon Face Mask by Face Shop is here to transform your skin! Your skin will be soft and supple in a couple of minutes with this Mask, leaving you looking effortlessly flawless. The rich extracts, with brightening properties, evens out complexion in an instant. So, ladies, this is a mask we absolutely swear by. Are you ready for gorgeous skin days? We think so!
Features:
Lemon extract, with brightening properties, offers an even complexion instantly
Gives you soft, smooth and hydrated skin instantly
Revitalizes and renews skin
Contains one single-use face mask
Bottom Line
There are many reasons to eat citrus fruits.
They're nutritious and contain plant compounds that can protect against a variety of diseases, including cancer, heart disease, brain dysfunction and kidney stones.
But aim to consume whole fruits, rather than a lot of fruit juice, as its high sugar content can lead to problems.
Overall, citrus fruits are healthy, low in calories and convenient to eat. Most people could benefit from adding more citrus to their diet.